WELLINGTON HEAT PUMPS AND SERVICES
Wellington's Best Heat Pump Installation & Service

Your Thermal Comfort Is Our Top Concern
Quite simply, you won't feel comfortable if you're too hot or too cold. But don't worry, we can help. A wide range of air conditioning for heating and cooling technologies can meet your needs, either singly or in combination.
Our Services include:
Heat Pump Installation Wellington

Heat Pump Servicing Wellington

Ducting Systems Wellington
Control Your House Temperature All Year Round
Chilly mornings and long, dark evenings are a fact of life in Wellington. But that doesn't mean you have to suffer through them! With a heat pump installed from Wellington Heat Pumps and Services, you can enjoy warm, comfortable indoor temperatures all winter long. We offer a wide range of heat pumps to suit any home or business, and our experienced team can help you choose the perfect model for your needs.
We also offer professional installation services to ensure your indoor units or residential heat pumps are set up correctly. And if you ever have any problems with your heat pump, we offer a full range of repair and maintenance services. So don't suffer through another cold winter – contact us today!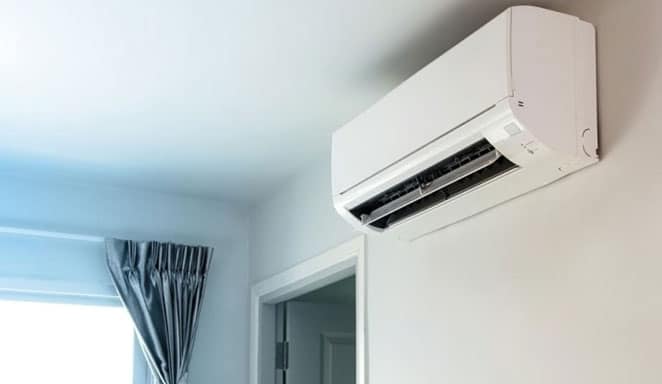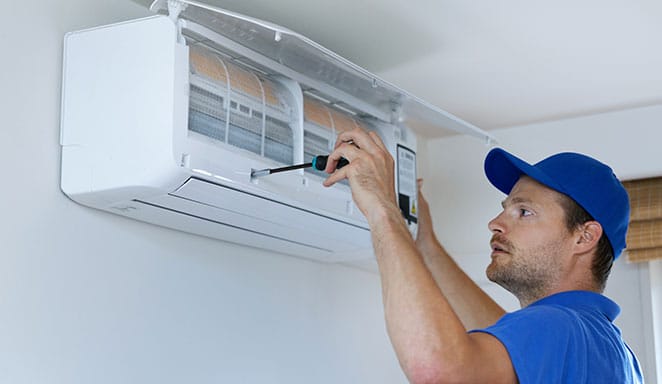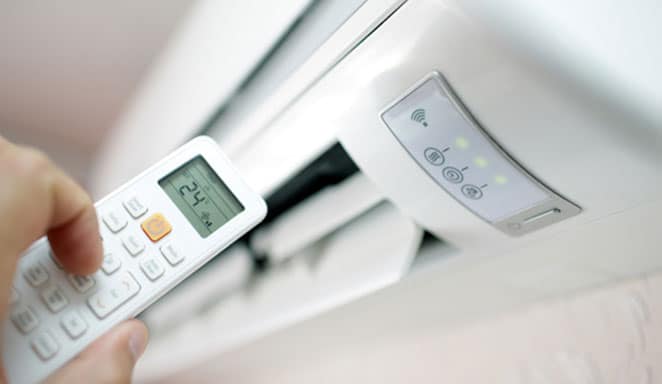 How to Know Which Heat Pump Is Right for Me?
Heat pumps are a great way to keep your home warm in the winter and offer cooling solutions in summer. But with so many different types and brands on the market offering multiple ventilation services, how do you know which one is right for you?
Here are a few things to keep in mind when shopping for a heat pump.
First, consider the climate you live in. If you live in an area with mild winters and hot summers, you'll need a different type of heat pump than someone who lives in an area with severe winters and cool summers.
Second, think about the size of your home. A smaller home will require a less powerful heat pump, while a larger home will need a more powerful one.
Third, consider your budget. Heat pumps can range in price from a few hundred dollars to several thousand, so it's important to find one that fits your needs and your budget.
Once you've considered these factors, you can start narrowing down your options and choose the heat pump that's right for you.
Looking for Commercial Air Conditioning in Auckland? Check out our friends at Commercial Air Conditioning Auckland. 

Heat Pump Installation
When buying a Heat Pump, It's important to ensure a correct install takes place by using a trained professional technician, so your purchase is covered the manufacturer's warranty and will stand the test of time. We have a good understanding of how the physics behind air movement works in your home so our trained professionals will advise on where and what is needed.
So you know exactly what you are getting, we like to go back over the install with you first before we start. This ensures that there are no mix ups due to confusion. Then we get to work!

Heat Pump Servicing
What are the Signs Your Heat Pump Needs Repair
Ducted heat pumps require regular maintenance and occasional repairs like any home appliance. However, knowing when to call for Airconditioning Wellington repair can be tricky. After all, heat pumps are designed to last for many years with minimal problems. With that said, there are a few tell-tale signs that your heat pump needs servicing. 
For instance, if you notice that your energy bills have spiked recently, it could be due to an inefficient heat pump.

Alternatively, if your home is not staying as warm as it used to, your heat pump may be working overtime to compensate. In either case, it's best to call air conditioning specialists for Heat Pump Installation or repair. 
Other signs that your heat pump needs attention include strange noises coming from the unit, water leaks, and frost on the coils.
If you notice any of these issues, don't hesitate to contact a professional for assistance in repairing your heat pumps or air conditioning systems
Regular 12 monthly servicing of your heat pump saves you money on your power bill as well as extending the life of your heat pump systems. You will save money as your heat pump will be restored to 'as new' condition so that your heat pump will not have to work so much to keep your property warm, which means lower power bills.
According to the NZ Department of Energy, heating and cooling account for about 56% of the energy use in a typical New Zealand home, making it the largest energy expense for most homes. Regular maintenance can reduce this cost by as much as 30%!
Why You should Consider a Ducted Cooling / Heating System
Ducted cooling systems are a great way to keep your home cool during the warmer months. They work by circulating cool air throughout the house via a series of ducts and vents. Ducted cooling systems can be used in both new and existing homes.
There are several benefits to using a ducted cooling system over other types of cooling systems:
– Ducted cooling systems are more energy efficient than other types of cooling systems, making them cheaper to run.
– Ducted cooling systems circulate cool air throughout the entire house, providing even temperatures in all rooms.
– Ducted cooling systems can be controlled via a central thermostat, making it easy to maintain a comfortable temperature in your home.
If you're considering a ducted cooling system for your home, we can provide you with a great affordable service. We'll install the system quickly and efficiently, and we'll make sure it's working properly before we leave. Contact us today to learn more!
Frequently Asked Questions
What are the reasons why your Heat Pump Stop Working?
One of the most common questions we get here at Heat Pump Wellington is: why has my heat pump stopped working?
There can be a number of reasons for this, and unfortunately, it is not always easy to determine the cause without calling in professional maintenance service. However, there are a few things that you can check yourself before calling for help.
First, ensure the power is turned on, and the thermostat is set correctly.
If the problem persists, check to see if the air filter needs to be replaced. A clogged air filter can restrict airflow and cause the heat pump to overheat.
Finally, if the outdoor unit is iced over, this can also prevent the heat pump from operating properly.
If you have checked all these things and the problem persists, then it is time to call in a professional. We have years of experience with Heat Pump Wellington and can quickly diagnose and solve any problem that you may be having.
Can I Install a Heat Pump Myself?
Homeowners who are considering a heat pump installation often wonder if they can tackle the project themselves. While it is certainly possible to install a heat pump with the help of some friends or family members, there are a few things to keep in mind before starting the project.
First, home Aircon units are complex systems, and it is important to ensure that all components are properly installed.
Second, local building codes may require that a licensed contractor perform the installation.
Finally, most manufacturers require a certified installer to perform the installation to maintain the warranty.
For these reasons, it is generally the best solution to leave the installation of a heat pump to the professionals.